Quick Collage Maker
Easily Create Beautiful Photo Collages
Description
If one photo is not enough to tell your whole story, than why not combine multiple photos and make a beautiful photo collage. With Quick Collage Maker you can combine up to ten (10) photos and choose from more than one hundred (100) different layout to create a unique and beautiful photo collage.
Key Features
Combine up to ten (10) photos
Wide variety of layout choices (more than 100)
Adjust frame size to create unique framed compositions
Use gradient color, pattern or image as background
Make your photo edge corners rounded
Easily zoom and rotate picture individually
Support high resolution photo
Export to gif, png, jpg, and tiff file format
Easily share your photo collage
Best of all -------it's FREE!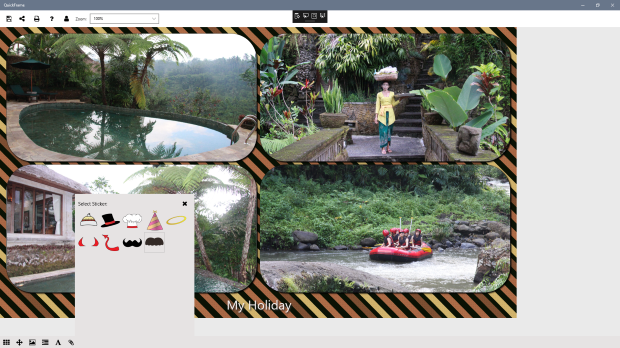 Tech Specs:
Supported OS: Windows 10
License: Freeware
Latest Version: 1.0.0
Screen Shots:
Copyright © 1999-2020 by TweakNow