How to Use Snap Layouts in Windows 11
Snap layouts are one of highlighted features in Windows 11. Introduced as a new way to manage program windows, Snap Layouts can help users to precisely align program windows on the screen. With six preset layouts, snap layouts offer greater flexibility than OSX Split View.
How to access Snap Layouts?
There are three ways to open Snap Layouts:
Method 1:
By hovering mouse to maximize button.
Method 2:
Using keyboard shortcut: Windows key + Z. Then follow with the corresponding number to select a layout.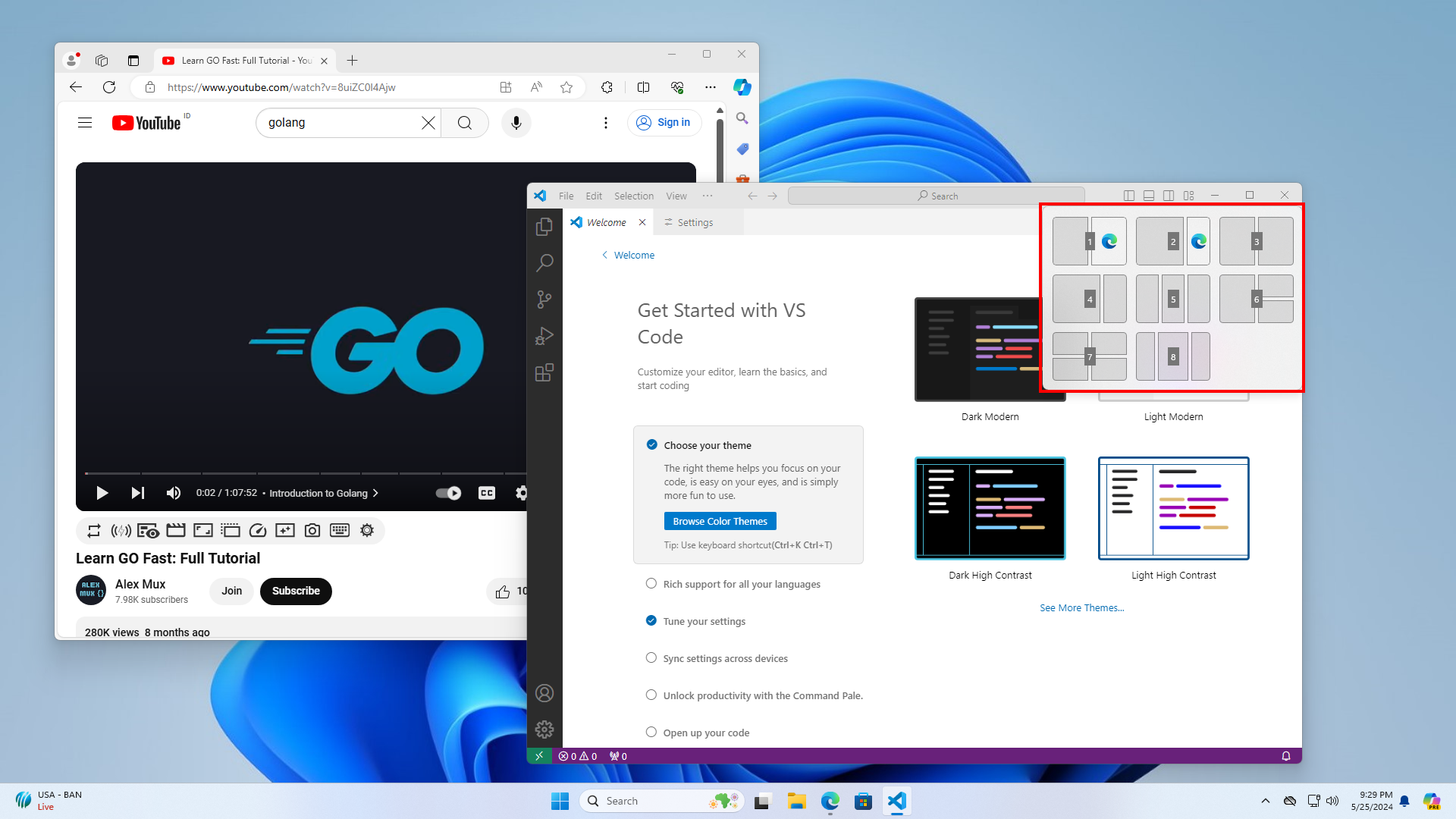 Method 3:
By dragging a program window to the top center of the screen.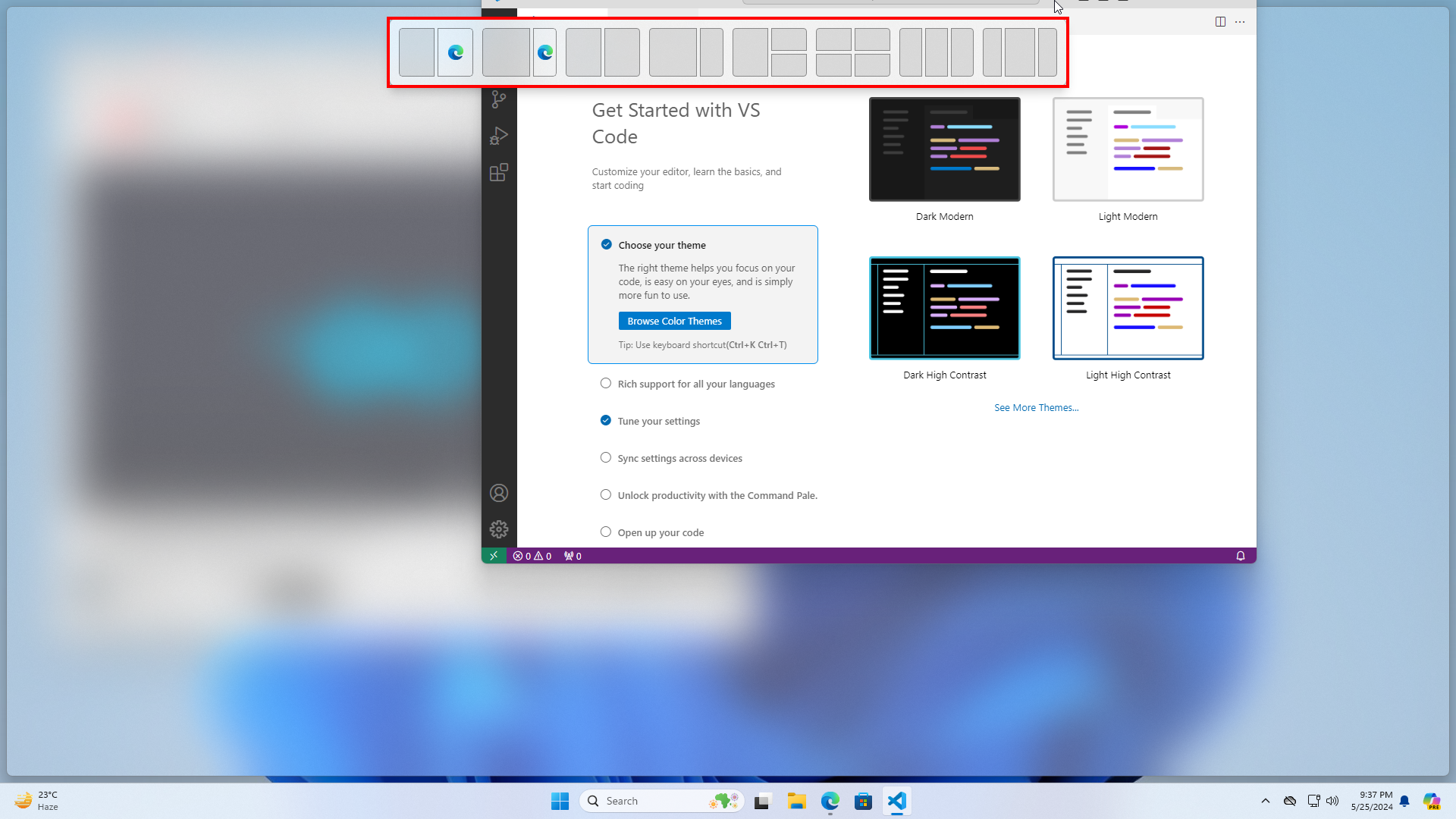 How to use Snap Layouts?
Step 1:
Enter Snap Layouts by moving mouse to the maximize button and wait for a moment (do not click any button). The Snap Layouts window will appear soon. Then select which layout that you want to use.
Step 2:
The other part of the screen will display other open app windows than you can choose to fill the other part of the layout. Select the app window you want to use to fill the right top pf the layout.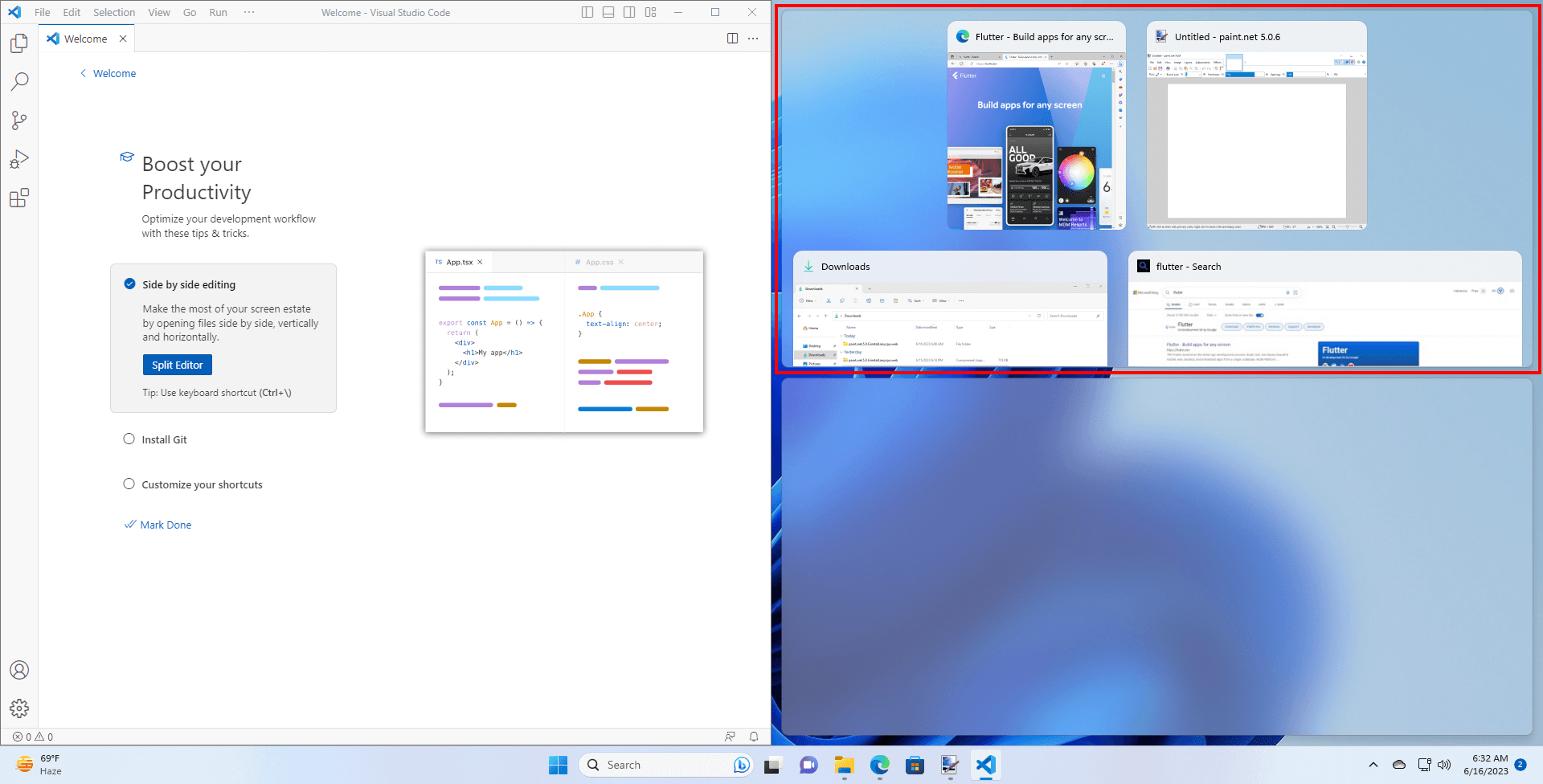 Step 3:
Repeat the process until all parts of the layout are populated.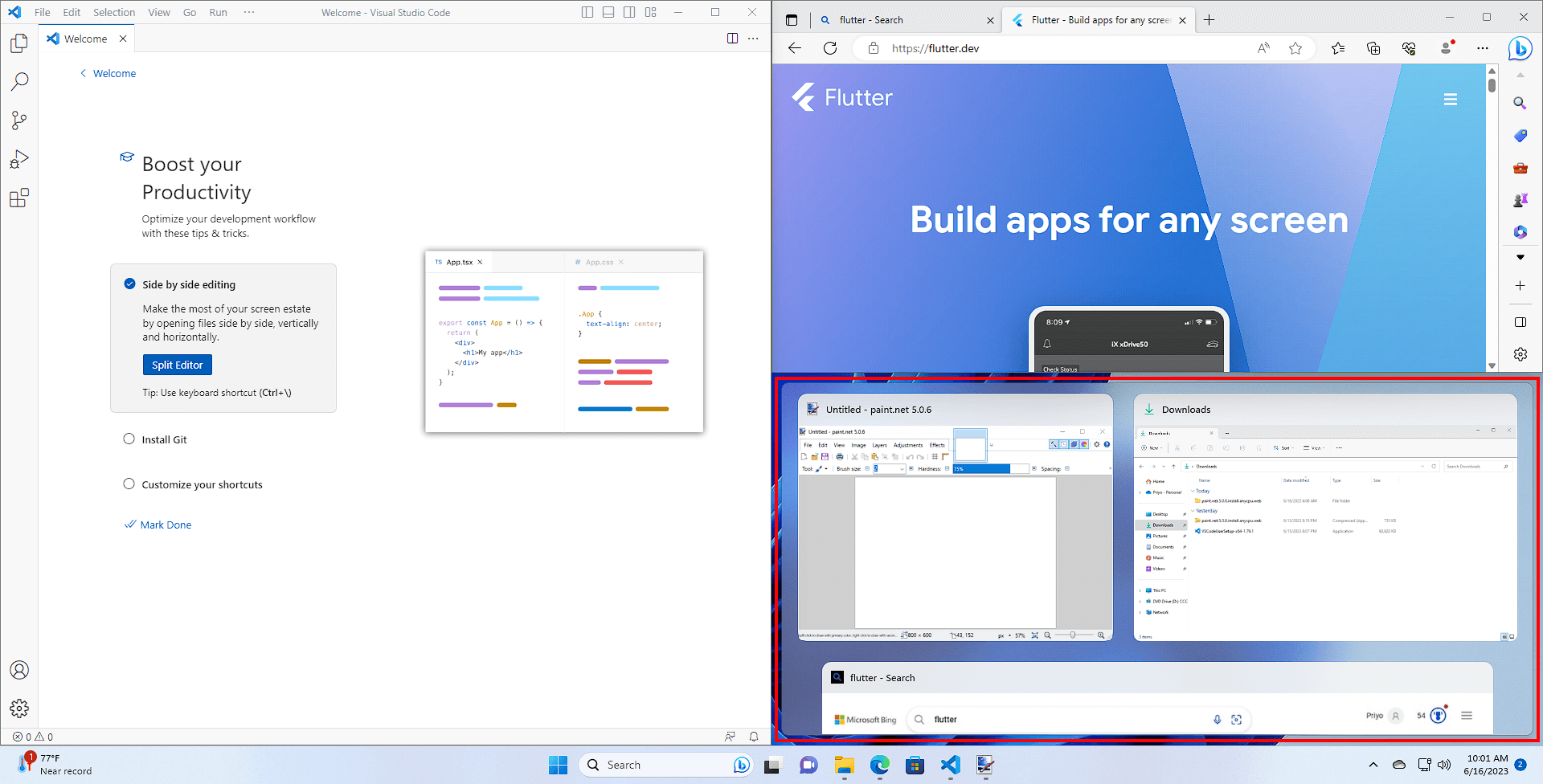 How to resize a snapped window?
To resize, drag the border of a snapped window and all its neighboring windows will automatically adjust their size to feel the gap and keep everything neat.
Snap groups in Taskbar Thumbnail Preview
Program windows snapped together will appear in the taskbar both as a group and single window when you hover over the icon, as shown in the below screenshot.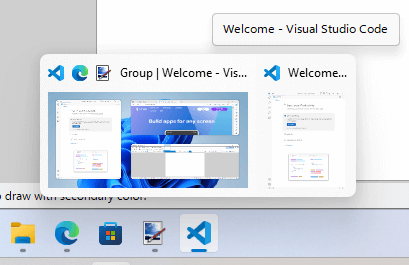 Snap groups in Alt + Tab View
Program windows snapped together will also appear as a group and single window in Alt + Tab View.
How to enable or disable Snap Layouts feature?
If wish you disable some features in Snap Layouts, go to Settings > System Multitasking (type multitasking in the search box on the taskbar). Here, you can configure settings for Snap Layouts.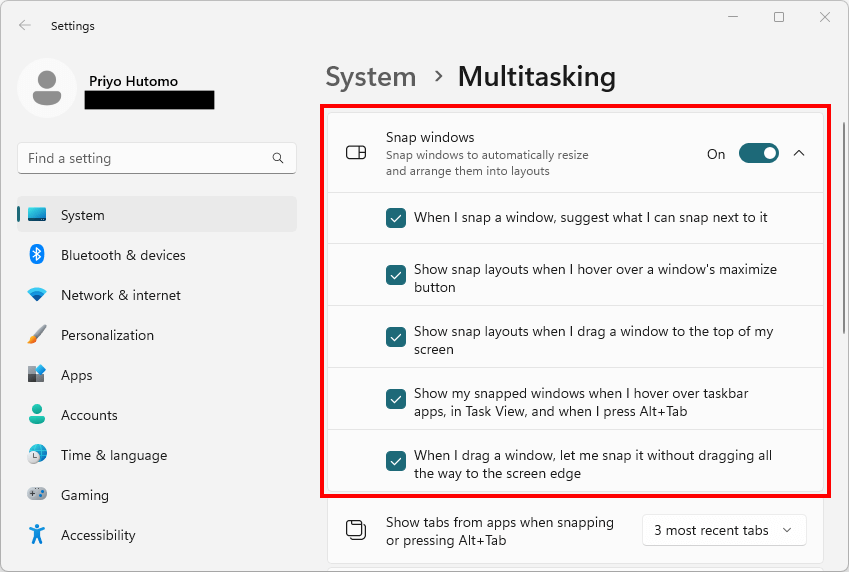 Latest App Updates
December 4, 2023
December 1, 2023
November 29, 2023
October 21 2023
October 21, 2023
More Apps >>>